It is the purpose of the Western Pennsylvania Police Benevolent Foundation to provide assistance to injured police officers in need. This assistance may be in the form of information about available resources or monetary aid to help ease the financial burden in a time of crisis.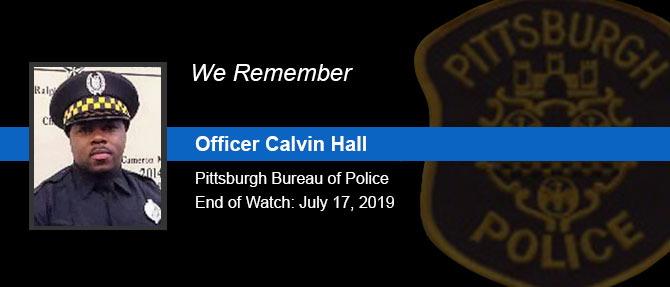 On behalf of the Executive Board and founders of the WPPBF, as well as our entire membership, we offer our condolences and prayers for the family, friends, and fellow officers of Officer Calvin Hall of the Pittsburgh Bureau of Police who passed away on July 17, 2019. Officer Hall succumbed to injuries he sustained as he tried to end a fight and broker peace in the community he served while he was off duty.
Officer Hall was taken from this world way too soon. We ask that you please keep his family, friends, fellow officers, and all affected by this tragedy in your thoughts and prayers during this difficult time.
May Officer Hall rest in peace in the arms of the Lord, where he will no doubt continue to serve his community, and know that we shall continue his watch.

Please join the WPPBF in supporting these coming events. For more details on any of these events, visit our Coming Events page.

Washington Wild Things Washington County Community Night
Saturday, July 27 @ 7:05pm – Wild Things Park in Washington, PA
Free / Washington County First Responders • $10 / additional discounted tickets
This event benefits the Washington County Memorial project.

Save the Date!
Paws for a Cause
Saturday, September 28 — 11:00 am - 4:00 pm
Fairgrounds, Washington, PA
This event benefits the WPPBF.

Are you a vendor, food truck or a rescue organization and want to participate? We'd love to have you join us! You can find links to the event registration forms on our Coming Events page.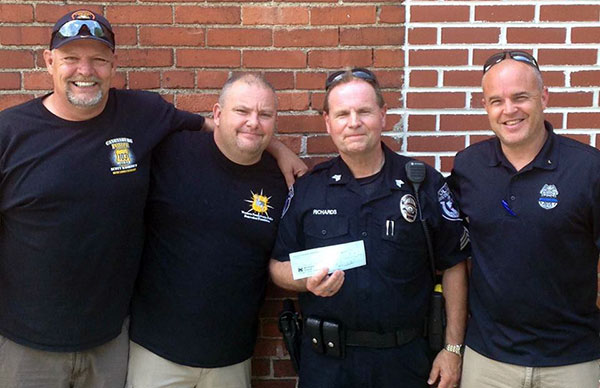 On April 30, 2017, the Western Pennsylvania Police Benevolent Foundation presented Mike Phillips, President of the Washington County Fraternal Order of Police and Sergeant Dave Richards of the North Strabane Police Department with a check for $1,000. The donation, presented by WPPBF President, Rich Griffith, and Treasurer, Tim Kreger, will be used for the creation of a Washington County First Responders Memorial to honor those from Washington County who gave their life in service to others.
Those wanting to donate to this project and help make it a reality can reach out to any WPPBF board member for information on whom to contact.