It is the purpose of the Western Pennsylvania Police Benevolent Foundation to provide assistance to injured police officers in need. This assistance may be in the form of information about available resources or monetary aid to help ease the financial burden in a time of crisis.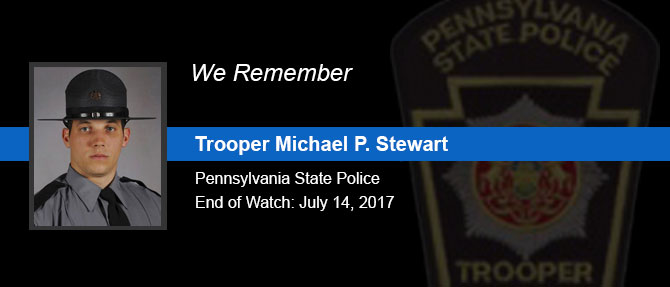 On behalf of the Executive Board of the Western Pennsylvania Police Benevolent Foundation and all of our members and supporters, we offer our condolences to our brothers and sisters at the Pennsylvania State Police on the loss of Trooper Michael Stewart who was tragically killed in an auto accident in Ligonier. We offer our prayers our sympathy and all of our support to those affected by this tragic loss. We ask that all who have a moment stop and offer a prayer for his family, his friends, his brothers and sisters in uniform and others who have been affected by this loss.
Rest in peace brother, we will cover it from here.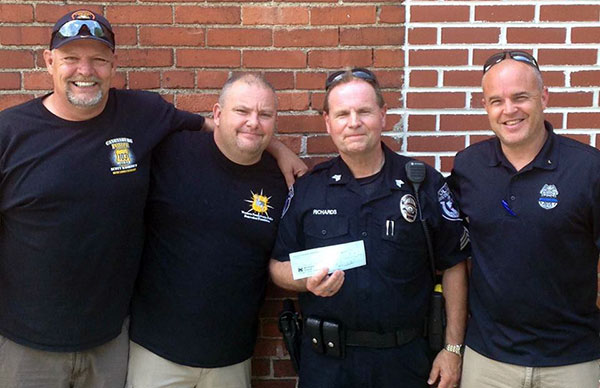 On April 30, 2017, the Western Pennsylvania Police Benevolent Foundation presented Mike Phillips, President of the Washington County Fraternal Order of Police and Sergeant Dave Richards of the North Strabane Police Department with a check for $1,000. The donation, presented by WPPBF President, Rich Griffith, and Treasurer, Tim Kreger, will be used for the creation of a Washington County First Responders Memorial to honor those from Washington County who gave their life in service to others.
Those wanting to donate to this project and help make it a reality can reach out to any WPPBF board member for information on whom to contact.