Just in time for Christmas — high-quality glasses! Shorty Rossi and the Western Pennsylvania Police Benevolent Foundation (WPPBF) are proud to announce a new partnership with Eyetique!

To celebrate this partnership, we are thrilled to premier the Peachie line of sunglasses — 15% of all sales of the Peachie by Norman Childs Eyewear will go to Shorty's Charities and the Western Pennsylvania Police Benevolent Foundation to support those in need. To learn more about these glasses which are available in 12 different color and lens combinations or to purchase them online, visit shortywood.com/shortyglasses.htm.
---
The WPPBF is asking our members to help the following officers and their families in need:
On November 7, 2013, West Mifflin Police K-9 Officer, James Pawling, was diagnosed with Burkitt's Lymphoma. Jim is looking at a long battle with intense, in patient, chemotherapy initially with treatments lasting approximately 5-6 months.
While undergoing treatments, Jim is not be able to work and his wife Kate has taken FMLA from her job to be by Jim's side every day during this tough battle. Jim is the father of 4 boys Devin (15), Dylan (11), Jacob (8) and Zackary (5). Jim has been a Police Officer for a total of 18 years working for several Departments (Mckees Rocks, Homestead and The City of Pittsburgh School Police) prior to being hired by the West Mifflin Police Department on 01/06/2003.
The following fundraising events benefiting the Pawling family are currently scheduled:
Barrel Tapping Event at Rock Bottom at the Waterfront in Homestead — Thursday, December 5, 2013 (time to be announced)


Representatives from the WPPBF will be in attendance to help with the event. Event includes Chinese auction, bracelet sale ($5 each) and donations will be accepted. In addition, t-shirt order forms will be available.


Team Pawling #52: Join the Fight-Benefit for Jim Pawling and family at Westwood Golf Club in West Mifflin — Thursday, January 9, 2014 at 6:00 PM


Event details are still being developed. Up-to-date information for this event can be found at https://www.facebook.com/events/1439012802989255/


T-Shirts are also being sold to benefit the Pawling family.

For questions and/or to order t-shirts, send an email to fight4pawling@outlook.com or call 412.537.3756.

In late August, Officer Tony McIntyre of the Corry, PA Police Department was injured while effecting an arrest. He has suffered traumatic injuries to his face that have required surgical intervention, and he is off work for an unknown amount of time.
While Tony will be receiving WC Benefits, we all know that supporting a family requires more than that. In order to support Tony, his wife Jill and their son Ethan, the WPPBF is collecting gift cards that they can use for household affairs. The following gift cards are those which would be of the most help to the McIntyre family.
Walmart
Visa or Mastercard
Anyone wishing to help the McIntyre family can send gift cards to the WPPBF at PO BOX 444, South Park, PA 15129. Please specify that they are for the McIntyre family.

In late September, Trooper First Class Bradley Wilson was shot in the line of duty and slowly continues to make recovery progress. The WPPBF delivered prayer shawls to Trooper Wilson and reassured him that our brotherhood is behind him and will be there for him and his family as he battles to recover.
The Wilson family commutes to be at Brad's side while he is recovering. Needless to say, the costs of commuting have added up. The family can use the following gift cards which will help with fuel costs and other items they need.
Anyone wishing to help the Wilson family can send gift cards to the WPPBF at PO BOX 444, South Park, PA 15129. Please specify that they are for the Wilson family.
T-Shirts are also being sold to benefit the recovery fund of Trooper Wilson. You can find a link to the t-shirt order form at https://www.dropbox.com/s/vrawu1bdnv93hsw/BradWilson_OrderForm-final2-1.pdf

Thanks, in advance, for your support of our fellow brothers in need and their families. We ask that you please keep them all in your prayers, too.
---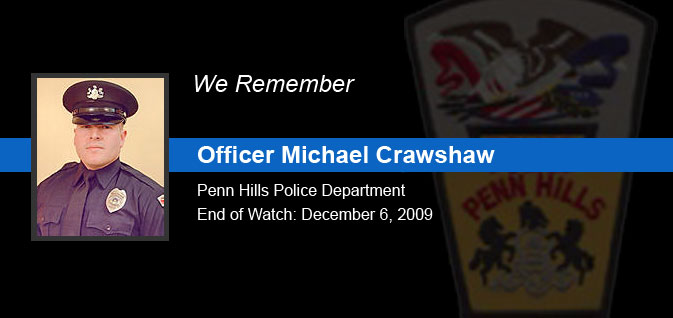 ---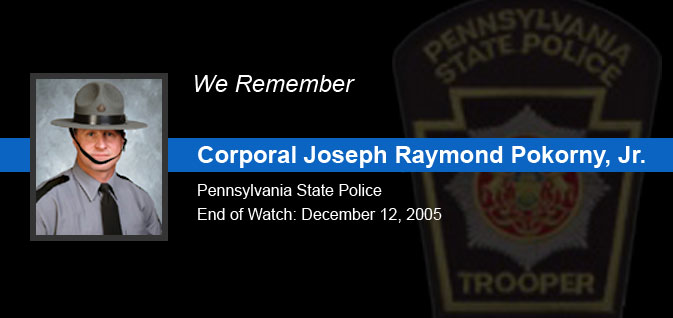 ---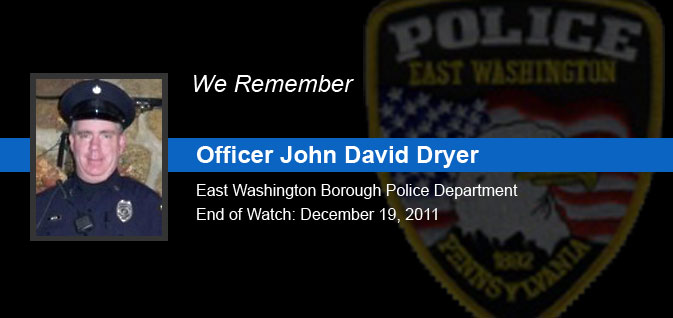 ---
The WPPBF invites you to join us in support of our members who will be "Freezin' for a Reason" on Saturday, December, 14, 2013. Several members of our organization will participate in this year's Pittsburgh Polar Plunge benefiting Special Olympics Pennsylvania.

WPPBF Fundraising Treasurer, Tim Kreger, is a member of team "Southern Command" and will also participate in the Super Plunge. Your support of Tim and his fellow teammates would be greatly appreciated. To view more information about Tim's team and ways in which you can dontate, click here.

To learn more about the Pittsburgh Polar Plunge, to join a team, or to sponsor a team or individual team member, visit www.specialolympicspa.org/polar-bear-plunge/pittsburgh-plunge-about.
†
---
---

Lets Talk Tailwaggers Paws for the Cause
Drew and Cuffs appear on the Bethel Park TV Lets Talk Tailwaggers show to promote the Paws for the Cause Event. Come join us for a great time and a great cause.

Peters teen raises funds for officer safety. (Article)
Pittsburgh Post-Gazette, June 23, 2012
Peters teen raises funds for officer safety. (Video)
Pittsburgh Post-Gazette, June 23, 2012
Peters Township Middle School student raises money for police vests,
WTAE TV, June 6, 2012
Autistic Son of Fallen Officer to Get Service Dog, WTAE TV, February 10, 2012
Penguin Fans Donate More Than $30,000 in Honor of Fallen Officer, WTAE TV Video, December 28, 2011
Police will take donations for slain officer at Pens game, Pittsburgh Tribune-Review, December 26, 2011
Bucks and Pucks: Penguins, Police Raise Money to Support Teen with Special Needs, Sewickley Patch - December 26, 2011
Spaghetti Dinner a Success for Officer & Wife, Sewickley Patch - December 11, 2011
Applebees Fundraiser, KDKA- December 5, 2011
Officers Help Family, TribLive - October 15, 2011